Back
Pop-up Forum - 2016
Designing discussion in public space.
With
Nora Gailer
Designing participation and discussion in public space: the Pop-up Forum explores how the exchange between strangers can be facilitated through design. The Pop-up Forum creates space where strangers come together to exchange opinions and personal views on a socio-political topic. It aims to promote socially relevant dialogues and stimulates to explore thought experiments before votings, as well as exchange different perspectives and invites people to step out of their own social bubble.
The challenge was to create a space in which everyone feels invited to participate, to pursue a certain topic, while agreeing or disagreeing.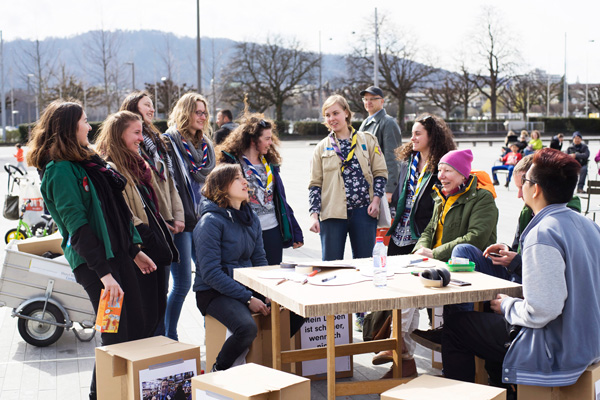 Photos: Mona Neubauer, Nora Gailer